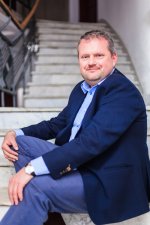 Wojciech Górecki
Senior Fellow
Department for Turkey, Caucasus and Central Asia
Between 1996-2001, lecturer on reportage at the University of Warsaw, the Collegium Civitas and the Melchior Wańkowicz College of Journalism.
Between 2002 and 2007, first secretary and subsequently counsellor at the Polish Embassy in Baku.
Between 2014 and 2015 Board Member, Solidarity Fund PL.
From 1998 to 2002, from 2007 to 2013 and again from 2016 onwards, staff member of the OSW.
July-August 2009, expert and consultant for the Independent International Fact-Finding Mission on the Conflict in Georgia (Geneva).
Expertise
The North Caucasus 
Internal and foreign policy of the South Caucasus countries
Major publications
Abchazja (Wydawnictwo Czarne, Wołowiec 2013)
Toast za Przodków (Wydawnictwo Czarne, Wołowiec 2010)
La terra del vello d`oro. Viaggi in Georgia (Bollati Boringhieri, Torino 2009)
Przemiany islamu na Kaukazie Północno-Zachodnim w okresie poradzieckim (W: Okręt Koszykowa, Red. Jacek Borkowicz, Jacek Cichocki i Katarzyna Pełczyńska-Nałęcz, PWN, Warszawa 2007, s. 217-241.).
Planeta Kaukaz (PWN, Warszawa-Poznań 2002, Wydawnictwo Czarne, Wołowiec 2010)