OSW Report
The Gordian knot of the Caucasus
The conflict over Nagorno-Karabakh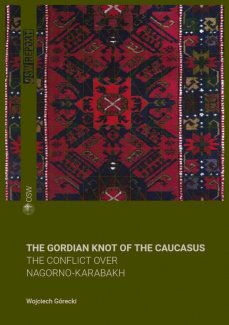 The conflict over Nagorno-Karabakh is the 'mother' of all post-Soviet conflicts. It is the oldest of them, it involves the largest number of actors (including mediators and intermediaries), and also covers the most dimensions: military, political, economic and social. The Karabakh issue has come to dominate the post-Soviet history of Armenia and Azerbaijan, shaping their modern statehoods; left a lasting mark on the region, including its transport infrastructure; and has become an instrument of control over the South Caucasus for Russia. Despite the fact that the present significance of the conflict has decreased since the wars in Georgia and Ukraine, it remains an important element of politics at the junction of post-Soviet Eurasia and the Middle East. Each decision made in this connection will set a certain standard for the area of ​​the former USSR and for Moscow's relations with the former Soviet republics.
A possible new war would violate the security system in this part of the world. Such a scenario is unlikely, but not unrealistic. It is made more likely by the fact that the current state of political suspension does not represent a 'freezing' of the conflict, but is rather a form of 'stable instability': armed incidents occur every day, and people are killed regularly.
This report is intended as a handy compendium of the conflict. It has been produced more than 30 years after its outbreak and over 25 years since the end of the Karabakh war. It describes its changing dynamics over time, the interests of the participants and external actors, the course of the peace process, the current state of affairs, and the prospects for the future.