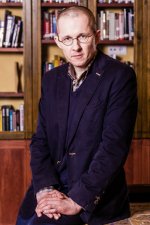 Krzysztof Strachota
Head
Department for Turkey, Caucasus and Central Asia
Since 2001 head of Caucasus and Central Asia Department (since 2012 also Turkey).
Coordinator of a number of OSW research projects, including studies of: the evolution of Islam in the Post-Soviet space; the "war on terror" after 2001; the military operations in Afghanistan and Iraq; and of the Arab Spring.
Graduate of the Institute of Ethnology and Cultural Anthropology University of Warsaw (1998)
Regular contributor (among others) to Tygodnik Powszechny.
Expertise
Challenges for the stability of South Caucasus, Central Asia, Turkey and Middle East
Cultural changes (i.a. issues of identity, role of islam) in the region
Major publications
The constitutional referendum – another step towards a New Turkey, OSW Commentary 28.042017
A breakthrough year in relations between Turkey and the European Union – an attempt to take stock, co-Author Mateusz Chudziak, OSW Commentary 18.10.2017
The Middle East in the shadow of the Islamic State, OSW Point of View, 08.2015
The myth of the Afghan threat and a new reality in Central Asia on the threshold of 2014, Caucasus International, Baku, January 2014
China vs. Central Asia. The achievements of the past two decades, co-author with Aleksandra Jarosiewicz, OSW, Warsaw, November 2013
Turkey and the Kurdish problem. New approaches in the face of the Middle East crises, OSW, Warsaw, November 2013
Central Asia and the Challenge of Afghan Stability [in:] Afghanistan in transition. Crafting a strategy for enduring stability, Ed. Beata Górka-Winter and Bartosz Wiśniewski, PISM, Warsaw 2012
Central Asia. A breakdown region in the context of stability and challenges of migration, Warsaw 2011 [in Polish]
Central Asia in Future Scenarios for The Conflict in Afghanistan: A Regional Perspective, ed. A.Ananicz, CSM Reports and Analyses, Warsaw 2010
Jihad vs. The New Great Game. Paradoxes of militant Islamic threats in Central Asia, co-author with Maciej Falkowski, OSW, Warsaw 2010
Para-States in the Post-Soviet Area from 1991 to 2007, co-author with Katarzyna Pełczyńska-Nałęcz, Maciej Falkowski International Studies Review vol. 10, issue 2 (Univeristy of Connecticut), 06.2008
Reintegration or Reconquest? Georgia's policy towards Abkhazia and South Ossetia in the context of the internal and international situation, Co-author with Wojciech Bartuzi, OSW, Warsaw 2008
For an independent Kurdistan 1920-2006 [in] Colonial and post-colonial conflicts in Africa and Asia 1896-2006; ed. P. Ostaszewski, Warszawa 2006 [in polish]
Iraq. Soldier's handbook [chapters: Country; People; Religion; Culture; Practical information], Warsaw 2003 [in Polish]
Islam in post-Soviet area (ed.), OSW, Warsaw 2002 [in Polish]
Conflicts in post-Soviet area (ed.), OSW Warsaw 2002 [in Polish]
Russian Policy in the Caucasus and Central Asia in Toward Understanding of Russia, Council for Foreign Relations, New York 2002