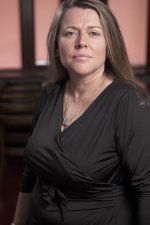 Iwona Wiśniewska
Senior Fellow
Russian Department
Since February 2000, analyst at the Centre for Eastern Studies (OSW), initially at the Economy Department, and subsequently at the Russian Department.
Between 2012-2014 First Secretary of Economic Affairs of the Embassy of Poland in Astana, between 2014-2016 Head of the Economic Department of the Embassy of Poland in Moscow.
University education: Warsaw School of Economics (1994-2000): MA in economics, major in International Economic and Political Relations completed as part of the European and Eastern study paths.
Warsaw School of Economics (2001-2002): Extramural post-graduate studies in Corporate taxation and finance.
Expertise
The economy of Russia: macroeconomic trends, ownership transformations, development of the energy sector, Russia's investment policy and economic co-operation with abroad.