Point of View
At a crossroads
Crisis in the German automotive industry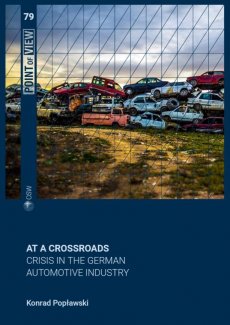 The German automotive sector's strong global position is one of the country's greatest economic success stories. In 2018, two out of the three top global automakers achieving the highest sales volumes originated from Germany, and 80% of all premium class cars produced were German brands. Therefore, it is not surprising that the automotive sector was the key driving force of the economy that helped the country recover so quickly from the global financial crisis and achieve the position of the EU's unquestioned leader.
However, dark clouds are gathering over the automotive sector today. The new era in international relations, where politics and trade are filled with tension, is having an especially strongly impact on the system based on global supply chains built by the German automotive industry. German carmakers' managers are also concerned about the vision of autonomous electric cars that may lead to the ruin of the traditional model of automobile industry based on the combustion engine.
This paper analyses the causes of the crisis in the German automotive industry and lists its potential consequences for Central Europe.