Analyses
China's CEFC has acquired a stake in Rosneft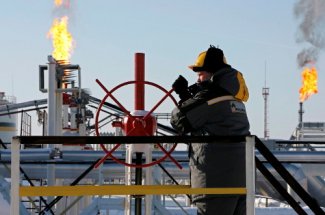 On 8th September Glencore and Qatar Investment Fund (QIF) announced that the Chinese company CEFC would shortly finalise a transaction to buy 14.16% of shares in Rosneft. This information was confirmed by Rosneft's CEO Igor Sechin. The value of the transaction is said to be US$ 9 billion. The first stage of Rosneft's privatisation was the purchase of 19.5% of shares in Rosneft by QHG Shares Pte. Ltd., a company founded in Singapore on 8th December 2016 in which Glencore and QIF are shareholders through their subsidiaries. Once the transaction has been completed, Rosneft will have the following shareholders: the Russian state though ROSNEFTEGAZ (50% of shares plus one), the British company BP (19.75%), CEFC (14.16%), QHG Shares Pte. Ltd. (5.34%), and smaller-scale shareholders.
Commentary
The decision to sell Rosneft's shares to China's CEFC is another stage of a rather non-transparent process of the privatisation of Russia's largest oil company that began already in 2016. Firstly, it remains unclear who will have genuine control of the privatised package of shares. Even though in December 2016 it was announced that QIF and Glencore would purchase 19.5% of shares in Rosneft, from the formal point of view QHS Shares Pte. Ltd. (owned by the British company QHG Investment LLP, owned by QIF, and QHG Holding, owned by Glencore Energy UK, and QHG Cayman with an unknown ownership structure) became the shareholder. The ownership of CEFC is also unknown; it may be inferred from available information that the company is linked to Chinese state structures (and according to the allegations released by the media, to the military secret service). Secondly, the financial transactions accompanying the sales of Rosneft's shares are non-transparent. In December 2016 it was announced that the sale of 19.5% of shares in Rosneft will be finalised partly from investors' own funds and partly from a loan granted by the Italian bank Intesa Sanpaolo and Russian banks. However, in spring this year it was revealed that on 15th December 2016 QHG Shares Pte. Ltd. was granted a loan by the Russian bank VTB to buy shares and this made it possible to transfer the funds to the Russian budget the very same month. As for representatives of Intesa Sanpaolo, they initially confirmed their participation in the transaction but in August this year they stated that the bank had been forced to refuse to co-finance it due to the risk of sanctions. Nor is it clear what financial mechanism will be used in the next step of Rosneft's privatisation which consists in CEFC purchasing 14.16% of shares in the Russian oil company from QHG Shares Pte. Ltd.
The fact that CEFC has become a shareholder in Rosneft will mean that the internationalisation of the Russian company will increase and will be used by the Russian authorities as evidence of progress in the implementation of Moscow's concept of the economic 'turn to the East'. On the other hand, the deal raises a series of doubts regarding its actual economic benefits for Russia. It seems rather unlikely that the Chinese company has agreed to invest such a substantial amount of money (US$ 9 billion) in shares which do not provide it with real influence over the decisions made by the Rosneft management without appropriate concessions made by Russia. It may therefore be inferred that the agreements signed between Rosneft and CEFC in July-September 2017 may be quite important: two agreements on comprehensive energy co-operation and a five-year contract for oil supplies to CEFC. Although the details of the agreements are not known, according to the media they allow for the possibility to develop comprehensive bilateral energy collaboration extending to the upstream sector and the petrochemical industry, trade in oil and oil products, retail sales of oil- products (CEFC's possible involvement in Rosneft's chain of petrol stations) and financial services (the establishment of a joint investment fund).
The sale of the shares in Rosneft to CEFC constitutes a new quality in energy collaboration between Russia and China. To date Russia has counted on further developing co-operation with China's main energy companies – CNPC and Sinopec; both companies are linked to Rosneft by long-term contracts for oil supplies from Russia. Due to this China has become the world's largest importer of Russian oil. However, the two companies withdrew from the negotiations about their possible participation in Rosneft's privatisation already in December 2016. Furthermore, the initial agreements signed in 2013-2015 regarding joint upstream projects have not been finalised yet: in 2013 Rosneft offered CNPC shares in Taas-Yuryakh Neftegazozdobycha which is responsible for managing the Srednebotubinskoye oil field (East Siberia); in November 2014 Rosneft signed a framework agreement which enabled CNPC to buy 10% of shares in Vankorneft (which belongs to Rosneft), a company that exploits the Vankor oil fields (Krasnoyarsk Krai). In September 2015 Rosneft signed an agreement with Chinese petrochemical company Sinopec about collaboration in exploiting Russian East Siberian oil fields of Russkoye and Yurubchenko-Tokhomskoye (49% of shares are envisaged for the Chinese partner). It is quite likely that CNPC and Sinopec's cautious position was due to US sanctions that had been imposed on Russia (and individual sanctions on Rosneft in particular). A section of the above-mentioned agreements are unlikely to be implemented due to the agreements Rosneft has concluded with Indian companies (which bought shares in Vankorneft and Taas-Yuryakh Neftegazozdobycha in 2016).
In recent years CEFC's external activity has focused on countries situated along the route of the Belt and Road Initiative which the Chinese government has been promoting. CEFC is the co-owner of the Dostyk gas terminal at the border between Kazakhstan and China. In 2015 the company bought the majority of shares in Dyneff (among whose assets is a chain of petrol stations in France and Spain) from the Kazakh company KMGI. Then CECF reached an agreement with Kazakhstan to take over 51% of shares in KMGI – the company which holds the European assets of the Kazakh state-owned company KazMunayGas (holding 48% of shares in two Romanian refineries). KMGI also owns the Romanian Midia Marine oil terminal, which is one of the largest in the Black Sea, and extensive distribution networks in Romania, Moldova and Bulgaria. It is expected that CEFC will finalise the transaction with KMGI in autumn this year. CEFC bought a wide portfolio of assets (including shares in the financial, aviation, heavy industry and tourism sectors) in the Czech Republic due to close co-operation with the ruling left-wing political elite. The interests of the company in Prague are represented by the former Czech defence minister and the head of CEFC has been appointed as adviser to President Milos Zeman. CEFC's key investment in the Czech Republic is the purchase of shares in J&T Finance Group (JTFG; at present CEFC holds 9.9% of shares, the process of acquiring an additional 40.1% of shares is currently underway). Apart from the Czech Republic, JTFG is active on the Croatian, Slovak and Russian markets. JTFG is also a minority shareholder (23.7% of shares) in the strategic Czech petrochemical company Unipetrol which is controlled by PKN Orlen. It cannot be ruled out that CEFC, which specialises in the trade in oil on Asian markets, will also develop this type of activity in Central Europe, relying on its collaboration with Rosneft.
The fact that CEFC has become a shareholder in Rosneft indicates the growing importance of the role of the company and Igor Sechin in developing closer relations between Russia and China. It also contributes to enhancing the pro-Russian lobby in China and this factor has an impact on Beijing's policy towards Moscow. It appears quite likely that this further stage in the privatisation of Rosneft is a way to establish mechanisms which generate individual benefits for specific actors in the Russian political and economic elite. It cannot be ruled out that, due to CEFC's non-transparent ownership structure, this also applies to China. Therefore it may be inferred that the lobby which promotes close business relations is growing in strength both in Russia and China. An increase in private affiliations among the inner circle of the Russian and Chinese leaders may diminish the importance of the strategic and geopolitical determinants in shaping policies between the two countries. Thus the dynamics of Russian-Chinese relations may be increasingly dependent on private and sectoral interests.
APPENDIX:
Rosneft is Russia's largest exporter of oil to countries in Central Europe, which import it from Russia via the Druzhba pipeline. Back in 2012, Rosneft exported approximately 9.4 million tons of oil via the Druzhba pipeline. This amounted to nearly 20% of the entire amount of oil transported via the Druzhba pipeline. In 2014 Rosneft increased exports to almost 27 million tons, thus ensuring a share of the 55% of supplies delivered via the Druzhba pipeline. The supplies were maintained at a similar level between 2015-2017 (see Table 1). Furthermore, over the last five years the group of countries which receive oil supplies from Rosneft via the Druzhba pipeline has expanded. In 2012 the only recipients of oil exported by Rosneft were Germany and Poland. In 2013 the Czech Republic joined them and in 2017 Slovakia and Hungary (this was due to Rosneft's takeover of the Russian company Bashneft which in 2013-2016 was one of the suppliers of Russian oil to these two countries). Thus since 2017 Rosneft has been exporting oil to all the countries in Central Europe through which the Druzhba pipeline runs (see Table 2.).
Table 1. Exports of Russian oil via the Druzhba pipeline
 

2012

2013

2014

2015

2016

January-July 2016

January-July 2017

In total

(in million tons)

51.8

50.3

48.9

52.2

52.7

30

27.9

Including Rosneft

In million tons

9.4

19.9

26.4

27.9

27.3

15.3

13.9

in %

18.1

39.6

54.4

54.4

51.8

51

49.8
Own analysis based on data published by Argus.
Table 2. Exports of Rosneft's oil to individual countries in Central Europe via the Druzhba pipeline
| | | | | | | | |
| --- | --- | --- | --- | --- | --- | --- | --- |
|   | 2012 | 2013 | 2014 | 2015 | 2016 | January-July 2016 | January-July 017 |
| Germany | 4.3 | 9.9 | 12 | 12.6 | 12.4 | 7.1 | 5.3 |
| Poland | 5.1 | 8.8 | 11.6 | 11.5 | 11.8 | 6.7 | 5.6 |
| Slovakia | - | - | - | - | - | - | 0.6 |
| Czech Republic | - | 1.2 | 2.8 | 3.8 | 3.1 | 1.5 | 1.8 |
| Hungary | - | - | - | - | - | - | 0.6 |
Own analysis based on data published by Argus.