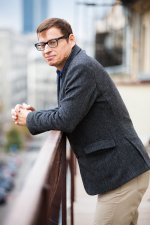 Witold Rodkiewicz
, Ph.D.
Senior Fellow
Russian Department
Graduated with the M.A. in history at the University of Warsaw and the Ph.D. in history from Harvard University. An analyst at the OSW between 1998 and 2001 and again from 2007;  an Adjunct-Professor at the Centre for East European Studies at the University of Warsaw. Main research interests are Russian foreign policy and Russian political thought. 
Major publications
Zmierzch rosyjsko-indyjskiego partnerstwa strategicznego. Komentarz OSW (sierpień 2023)

Antykolonialny sojusz z Globalnym Południem. Nowa Koncepcja polityki zagranicznej Federacji Rosyjskiej. Komentarz OSW (kwiecień 2023)

(współautor Michał Bogusz) Gry między sojusznikami. Wizyta Xi Jinpinga w Moskwie. Komentarz OSW (marzec 2023)

(współautorzy Michał Bogusz, Jakub Jakóbowski) Koniec gry pozorów. Demonstracyjna koordynacja między Pekinem i Moskwą. Komentarz OSW (luty  2022)

(współautorzy Michał Bogusz, Jakub Jakóbowski) Oś Pekin–Moskwa. Fundamenty asymetrycznego sojuszu. Raport OSW (listopad 2021)

Rosja wobec amerykańskich wyborów. Neutralność ze wskazaniem na Trumpa. Komentarz OSW (listopad  2020)

Defying America: Russia's policy towards Iran. OSW Commentary (February 2020)
Russia vis-à-vis Iran. OSW Commentary (January 2019)
China's junior partner. Russia's Korean Policy.  OSW Point of View (December 2018)
Russias Middle Eastern policy. Regional ambitions, global objectives. OSW Studies (December, 2017)
"Poland as an Ally" [in:] Global Allies: Comparing US Alliances in the 21st Century (ed.) Michael Wesley (Australian National University Press, 2017)
(co-author Marcin Kaczmarski) Russia's Greater Eurasia and Chinas New Silk Road adaptation instead of competition.  OSW Commentary (July 2016)
(co-author Bartłomiej Gajos) "The Russian Metanarratives in the Polish Online Media" [in:] Fog of Falsehood: Russian Strategy of Deception and the Conflict in Ukraine, Katri Pynnöniemi & András Rácz (eds.) (FIIA, Helsinki, 2016)
(co-author Jadwiga Rogoża) Potemkin conservatism An ideological tool of the Kremlin. OSW Point of View (February 2015)
The turn to the East. The flawed diversification of Russian foreign policy.

(OSW Point of View, no.44) (November 2014)

"The Recent Russian Proposal of a European Security Treaty: An Interpretation" [in:] Russia: of the Tsars, of the Bolsheviks, of the new times (Centre for East European Studies University of Warsaw, 2013). 
From "virtual" to European democracy - the origins and consequences of the political breakthrough in Moldova. (Warsaw, OSW, 2009)
"Foreign Policy Thinking of the Polish and Russian elites or What are the Prospects for Constructing a Pragmatic Polish-Russian Relationship?" [in:] Russia and Central Europe in the New Geopolitical Realities (Moskwa, 2002)
Russian Nationality Policy in the Western Provinces of the Empire (1863-1905) (Scientific Society of Lublin, Lublin, 1998).