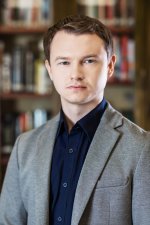 Michał Kędzierski
Research Fellow
Department for Germany and Northern Europe
Michał Kędzierski studied at the Faculty of Journalism and Political Science at the Institute of International Relations at the University of Warsaw, and presented his dissertation in 2015 on the effect of the economic factor on Germany's policies towards Russia. He was awarded the Internationales Parlaments-Stipendium) at the German Bundestag (2016).
From 2014 until 2016 he worked with the editorial team for the "Biuletyn Niemiecki", published by the Centre for International Relations and Foundation for Polish-German Cooperation. From 2016 until 2019 he was an expert on German affairs at the "Centrum Inicjatyw Międzynarodowych". He has been an OSW analyst since 2019.
Expertise
Germany's energy and climate policy
Major publications
'Between sanctions and Nord Stream 2', Nowa Europa Wschodnia, issue 1, 2019.