OSW organised a week-long study visit to Poland for civil servants from Kosovo. The delegation from the Ministry of Foreign Affairs and Diaspora included representatives of the Diplomatic Academy and experts responsible for economic diplomacy and media relations. The programme of the visit included a series of meetings with representatives of the Polish Ministry of Foreign Affairs (Diplomatic Academy, Department of European Policy, Department of Public and Cultural Diplomacy, Department for Cooperation with the Polish Diaspora and Poles Abroad). Visits to the Adam Mickiewicz Institute, the Polish Investment and Trade Agency (PAIH) and Solidarity Fund PL were also included. The role of modern museums in Poland's politics of memory and cultural diplomacy was also discussed (the guests visited the Warsaw Rising Museum, the POLIN Museum of the History of Polish Jews and the Palmiry Museum-Memorial Site). At the KARTA Centre Foundation the guests from Kosovo were introduced to the concept of social archives and their role in disseminating knowledge about the history of Poland and the Central European region.

The visit was organised by OSW as part of the Civil Servants Mobility Programme (CSMP) – an instrument financed by the International Visegrad Fund, implemented by organisations within the Think Visegrad consortium. As part of the programme, visits by civil servants from the Eastern Partnership countries have taken place in the V4 countries since 2014, and officials from the Western Balkan countries have also made study visits since 2017. In recent years OSW has organised visits on topics such as: cross-border cooperation, the functioning of local governments and border management for civil servants from Albania, Montenegro, North Macedonia and Serbia.

We would like to thank all the individuals and institutions who have supported OSW in implementing the project.
More about the Think Visegrad–V4 Think Tank Platform: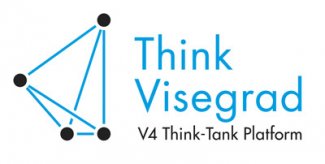 Project co-financed by the International Visegrad Fund.