Point of View
The long shadow of the Treaty of Trianon
Hungary's struggles with the past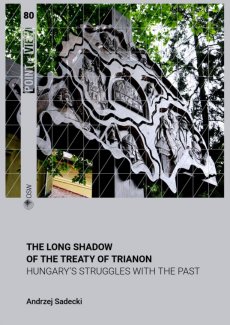 The 1920 Peace Treaty of Trianon, which sealed Hungary's loss of two thirds of its territory, is regarded as the country's greatest national tragedy. The disintegration of the multinational Kingdom of Hungary, which left large Hungarian populations in neighbouring states outside Hungary, was a key event in shaping Hungarian national identity, as well as the country's internal and foreign policy in the century that followed. While Hungary responded to the Treaty of Trianon by developing various concepts aimed at reclaiming its former territories, it also strived to build good relations with its neighbours and develop policies towards the Hungarian minorities in other countries.
While territorial revisionism as a political agenda plays a marginal role in Hungary today, Viktor Orbán has nonetheless raised the profile of the Treaty of Trianon commemorations, and the idea of the nation's unity across state borders, since coming to power in 2010. The growing acceptance of revisionist symbols, which has been particularly apparent during the Treaty of Trianon's centenary year, has been fuelling controversy in Hungary's neighbours and may destabilise regional co-operation in Central Europe.
Andrzej Sadecki has worked as an OSW analyst in the years 2012–2018. Currently he conducts research on the Hungarian politics of memory as part of an international project at the University College London and the Charles University in Prague.