OSW Report
A European Defence Union?
The EU's new instruments in the area of security and defence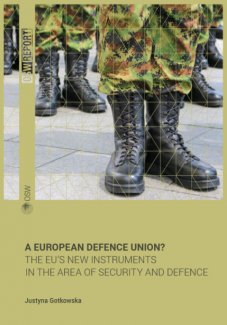 Since 2016, efforts to increase cooperation in the EU's security and defence policy have accelerated. New initiatives have been undertaken in the military, industrial and civilian dimensions under the label of a European Defence Union. So far, nothing indicates that the enhanced cooperation of the EU member states will lead to an integration of their defence policies or to building an alternative to NATO. The new EU instruments, even if they are actively used by the member states, will to only a small extent increase European military capabilities, lead to innovation in the European defence industry or improve the capacity of the military and civilian crisis management missions. This report presents and analyses the EU's instruments, as well as the opportunities and challenges they present to those EU member states that form NATO's eastern flank at the same time.