Analyses
Russia: disastrous consequences of the third wave of the pandemic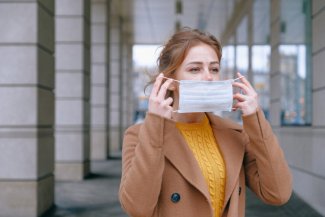 More than 800 people died in Russia every day last week (August 12-17). This is the highest death toll since the beginning of the pandemic. At the same time, the number of new infections has been falling since late July (with a comparable number of tests conducted over the past month). As of mid-August, the coronavirus had been diagnosed in about 21,000 people, which is about 4,000 fewer than a month ago.
Commentary
The Russian government's fight against the pandemic has been inconsistent and selective, with regional governments taking on responsibility for this. The Kremlin abandoned the introduction of federal restrictions on the economy back in June 2020, not wanting to burden the budget further still. As a result, some regions are introducing requirements for remote work and restrictions on the number of people visiting cultural facilities (museums, theatres); however, mass events are being held in many cities. Therefore, measures to increase vaccination rates have become the main means for reducing the incidence of the disease. Many regions have introduced obligatory vaccinations for selected groups of employees (e.g. in healthcare, restaurants and the civil service) or preferential treatment for those already vaccinated (e.g. in access to restaurants). As a result of these moves, the number of vaccinated citizens in mid-August increased by fifty per cent compared to the beginning of June. As of 16 August, more than 28% of citizens had received the first dose, and 22% had received two doses, but this percentage of the population still falls far short of herd immunity.

The third wave of the pandemic broke in Russia in early June 2021 and,

despite a smaller number of cases

, it has resulted in more deaths

than previous waves. At the peak of the December wave, nearly 30,000 cases per day were diagnosed, but less than 600 people died then (i.e. more than 200 fewer than now). The increase in mortality is linked to the low vaccination rates in Russia and the spread of the Delta variant, which is

detected in nearly 70% of those infected.

The increasing number of deaths is exacerbating Russia's difficult demographic situation.

In 2020, 2.1 million people died in the country, which is an 18% YoY increase – i.e. 324,000 deaths. In the first half of this year, mortality increased further still by over 16% YoY, i.e. by 154,000 deaths (a total of 1.1 million people died), with three times more deaths in June than a year ago. The pandemic has also contributed to the departure of a significant number of labour migrants from Russia. As a result, the demographic situation is becoming a serious problem for the labour market. Labour shortages are particularly conspicuous in the construction industry.