OSW took part in an international research project V4 – Backing the Advocacy Strategy for the European Integration of the Western Balkans. The project was carried out in cooperation with our partners from the Visegrad Group states and the Western Balkan states. It included an analysis of the perception of the EU enlargement process and of the image of the Western Balkan region, and of the actions carried out by the governments and non-governmental organisations from EU candidate states regarding the promotion of the European integration process. In addition, the experience of the Visegrad Group states in the area of informing the public about European integration in the pre-accession period was analysed, alongside the issue of the improvement of these states' image in the EU and actions to support the EU enlargement process in the Balkans. This research enabled the participants to formulate recommendations and devise a promotion strategy for the Western Balkans.
As part of the project, the web portal www.wb6.info was created. It contains information regarding regional cooperation and the reform process in the Western Balkan states. Six non-governmental organisations from these states have established a joint platform, the Western Balkan Advocacy Group, to carry out activities aimed at improving the image of the Western Balkan states in the EU and at promoting the enlargement process as the most effective tool of EU influence in the region.
For more see: Advocacy Strategy for the EU Integration of the Western Balkans: Guidelines. European Movement in Serbia, Belgrade 2016. The chapter regarding Poland was written by Marta Szpala from OSW's Central European Department.
The project was co-funded by the International Visegrad Fund.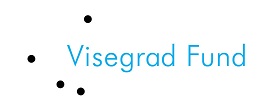 Projekt zakończony