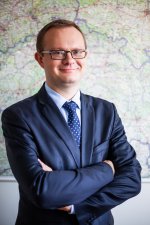 Krzysztof Dębiec
, Ph.D
Senior Fellow
Central European Department
Born in 1983. Graduated from Warsaw School of Economics, SGH (M.A. in international relations) and College of Europe (M.A. in European Interdisciplinary Studies). In 2011 he defended a Ph.D. thesis on the economic implications of the immigration of citizens from the Central and Eastern European countries to the United Kingdom and obtained a Ph.D. in economic sciences (SGH Collegium of World Economy).
He started working for Centre for Eastern Studies (OSW) in January 2018. Previously, he worked for the Department of Trade and Investment Promotion at the Polish Embassy in Prague (First Secretary), the Ministry of Economy and the Economic and Trade Department of the Permanent Representation of the Republic of Poland to the European Union in Brussels (Attaché).
Expertise
His main research areas at OSW are issues dealing with the Czech Republic and Slovakia.